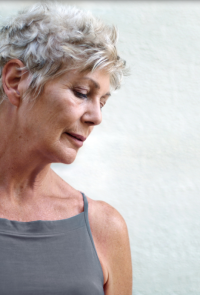 Psoriasis Treatment:
Related:
Tazarotene (Tazorac®)
Tazarotene (Tazorac®) is a retinoid that is related to vitamin A. One of the important functions of retinoids is their ability to regulate cell growth and differentiation. Tazarotene is available as a cream and gel. It is prescribed by doctors for the treatment of psoriasis, acne, or photoaging (aging caused by sun damage). For psoriasis, it may be used by itself, or in combination with a corticosteroid cream or ointment, calcipotriol/calcipotriene or light treatment (UVB, PUVA).
How the treatment works
The exact mechanism of action is unknown, although tazarotene is believed to normalize cell differentiation, suppress the growth of skin cells and inhibit inflammatory responses by the body.
Advantages/Benefits
In comparison to other topical medications, tazarotene is better able to clear psoriasis for a longer time once therapy is stopped.
It is often combined with topical steroids to limit irritation.
Drug effects can be enhanced when tazarotene is used in combination with topical corticosteroids, calcipotriol or phototherapy.
Disadvantages/Risks
Improvements are typically slow to occur (approximately 3 months).
It can irritate existing psoriatic lesions
Common side-effects include dry skin, itchiness, burning, redness, and in some cases, extreme drying and cracking of the skin.
Side-effects are usually mild and diminish after the first 2-4 weeks of use.
Tazarotene can cause sun sensitivity where it is applied. Regular use of a sunscreen is highly recommended.
Safety for use in women who are pregnant or planning to become pregnant has not been established.
Comments & Suggestions
Following 3 months of therapy, you should start to notice a reduction in redness, scaling and plaque thickness.
Irritation is common, but you can minimize this by applying a thin layer of the medication only to the psoriasis patches and avoiding the uninvolved surrounding skin and/or protecting the surrounding skin with petrolatum.
You should not use tazarotene on the genitals or in the skin folds.