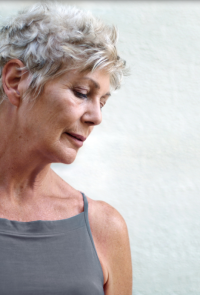 Psoriasis Treatment:
Related:
Calcipotriol plus Betamethasone Dipropionate (Dovobet®, Daivobet®, Taclonex®, Xamiol®)
Calcipotriol and betamethasone dipropionate ointment (Dovobet, Daivobet, Taclonex) is a safe and effective treatment for psoriasis, and should be applied, as needed, to individual body plaques.
The two agents work synergistically by addressing different disease factors that produce the inflammation seen in psoriasis lesions. Research has shown that the combined formulation improves both the rate of response and the tolerance when compared to either agent used alone. This stable commercial preparation contains both calcipotriol and betamethasone dipropionate, and allows convenient, once-daily use.
A once daily treatment for moderate-to-severe scalp psoriasis is available (Xamiol, Taclonex Scalp). This novel two-compound gel formulation of betamethasone dipropionate plus calcipotriol is easy to use, improves drug absorption, reduces scalp irritation, and shows rapid efficacy and long-term safety. Furthermore, the additional benefit of enhanced cosmetic acceptability may encourage treatment adherence by patients, because it does not leave hair looking greasy as compared with conventional scalp psoriasis preparations.
How the treatment works
Corticosterids act to reduce swelling, itching and constrict blood vessels, whereas, calcipotriol works by slowing the reproduction rate of skin cells.
The actions of each drug target different pathogenic features associated with psoriasis.
Advantages/Benefits
Quick onset of action
It can improve the rate and degree of improvement for many patients undergoing treatment with methotrexate, cyclosporine, retinoids or alefacept.
Once-daily application can lessen side-effects and offer convenience.
Its safety has been studied and confirmed using once daily-application over 52 weeks of "as needed" use.
Disadvantages/Risks
For information on the side-effects associated with calcipotriol and topical corticosteroids, please refer to these individual treatment sections. The itching is usually mild with no need to stop treatment.
Skin irritation (redness, burning, itching ) and inflammation
Worsening of symptoms or no improvement in psoriasis
To avoid the potential effects on calcium metabolism, the use of calcipotriol must be limited (15g daily or 100g weekly) and medically supervised by a physician.
Safety for use in pregnant or nursing women, or patients 18 years of age or younger has not yet been established.
Comments & Suggestions
The reduced dosing schedule requiring only once-daily application with quicker onset of action may encourage patient adherence to treatment.