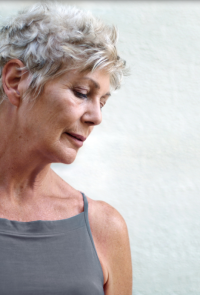 Psoriasis Treatment:
Related:
Ustekinumab (Stelara®)
Ustekinumab (Stelara®) is a novel human monoclonal antibody that specifically targets the cytokines interleukin 12 (IL-12) and interleukin 23 (IL-23). Interleukins are naturally occurring proteins that help to regulate the body's immune responses and they have been implicated as key contributors to inflammatory diseases, such as psoriasis and psoriatic arthritis. Ustekinumab is proving to be a valuable therapeutic option in the treatment of psoriasis due to significant patient response, low rate of side-effects and reduced dosing schedule. However, data confirming its long-term safety and effectiveness is still being collected.
Ustekinumab is indicated for the treatment of adults with chronic moderate-to-severe psoriasis, who are candidates for phototherapy or systemic therapy.
How the treatment works
Ustekinumab suppresses the body's immune system by blocking the activities of IL-12 and IL-23, which play a key role in activating certain T cells (white blood cells that are important in immune function).
It is intended for use under the guidance and supervision of a health care professional.
Administered as a subcutaneous (just under the skin) injection. Patients may self-inject following proper training by a health care professional (usually a nurse or physician) in dosing schedule and injection technique.
The recommended dose is 45 mg administered at Weeks 0 and 4, then every 12 weeks thereafter. Alternatively, 90 mg may be used in patients with a body weight greater than 100 kg. Treatment is intended for use under the guidance and supervision of a physician.
If self-injecting, proper drug handling and storage is required.
Advantages/Benefits
Highly effective - two pivotal studies involving almost 2000 patients showed high rates of response
Less frequent dosing - in comparison to other biologic therapies, ustekinumab can offer a reduced maintenance dosing schedule at once every 3 months
Fewer side-effects were observed during clinical studies
Disadvantages/Risks
The most common side-effects include cough, headache, local injection site reactions (redness and pain), inflammation of the nasal passages, joint pain, and upper respiratory tract infections.
Because biologic therapies, such as Stelara®, reduce the immune system's ability to fight infections, there are concerns over the increased risk of cancer and serious infections caused by viruses, fungi, or bacteria.
In people who have been previously infected with TB, the treatment may cause a reactivation.
Comments & Suggestions
Before starting treatment, you should be screened for TB with both a tuberculin skin test and a chest X-ray.
Regular visits to your doctor are required to monitor treatment progress and side-effects.